App Plans
Are you confused about how to lose weight & Blast Fat Fast? Look no further! Whether your personal health goal is to look great, improve energy, reverse high blood sugar, sleep better, relieve anxiety, moodiness or depression, OR simply cultivate better health on all fronts...you can be the master of your health destiny. Just chose the perfect plan for you to "THROW YOUR HEALTH THE LIFELINE" you've been seeking! Vitality, longevity and joy in living our lives to the fullest every single day is what Plan-it Lean is all about! We provide the solution by "EXPANDING YOUR NUTRITION INTELLIGENCE"...YOU experience the success! so you can live your best life yet!


Trial Access
Discounts on Special Deals
Access to Blog & Published Articles
7 Expand Your Nutrition Intelligence® Tips
1 Easy Breezy Recipe® Download
2 Motivational Push® Notifications
Free Bi-Monthly Podcasts
Full Access
Discounts on Special Deals
Food Map Designed & Tailored Just for You!
27 Expand Your Nutrition Intelligence® Tips
15 Easy Breezy Recipe® Downloads
8 Motivational Push® Notifications
Access to Blog & Published Articles
1 Blast Fat® Progress Graph
Full Access
Discounts on Special Deals!
Food Map Designed & Tailored Just for You!
27 Expand Your Nutrition Intelligence® Tips
15 Easy Breezy Recipe® Downloads
8 Motivational Push® Notifications
Access to Blog & Published Articles
3 Blast Fat® Progress Graphs
Full Access
Discounts on Special Deals!
Food Map Designed & Tailored Just for You!
50 Expand Your Nutrition Intelligence® Tips
23 Easy Breezy Recipe® Downloads
17 Motivational Push® Notifications
Access to Blog & Published Articles
6 Blast Fat® Progress Graphs
Choose the Ideal App
Design & Customize Your Personal Food Map!
Select an App
Downloadable Podcasts
FREE to All Subscribed Members
Sign Up Now
Success Stories
This is a heartfelt thank you for the nutritional care and wealth of information you shared with me during this past year. When I was diagnosed with Graves Disease last September, my two allopathic treatment choices were; 1) ablate my thyroid with radioiodine, or 2) begin a two- year course of therapy on antithyroid medication with a serious side effect profile. Neither approach appealed to me so I sought your help. The food choices and various supplements you recommended helped to bring me to the euthyroid state with minimum use of medication. You were the first person I called when my TSH and T4 levels reached normal limits in only ten months of treatment! Although I didn't know at the time, my education in nutrition was somewhat limited before meeting you. Deborah, YOU are the real inspiration by being the ever- smiling picture of health! Your talent for putting scientific facts in simple terms is unique. (eg: B and C vitamins act like Pac-Man in the liver and gobble up the toxic metals so they can be taken out.) A session with you will convince any skeptic that proper nutrition paramount in any treatment modality.
My mother has type two diabetes and has been struggling for many years to keep her blood sugar balanced. Typically she swings from blood sugar level of 175 to 350 on a regular basis. She has half heartedly tried to watch what she eats, but has not been very disciplined about it for many reasons. Through Plan-it Lean, I had learned about the amazing benefits of coconut oil. Deborah gave me a recipe to blend it half and half with finely groundnuts, a bit of vanilla and create a bon bon shaped proportion for Mom to take. She found them delicious and by taking up to 5 a day, we saw amazing results almost immediately. By day two, her blood sugar level dropped and stays between 105-130. Incredible! (She was busy one week and forgot to take them and shot right back up to 275+.) Simply remembering to take up to 5 a day solves the problem. Organic, simple, healthy AND very tasty to boot, not a bad way to go!
Fries, Thighs and Lies will be an essential reference book in my ongoing effort to attain optimal health. While there's no magic bullet for weight loss, there are science based calculations that should be included in every serious weight loss plan. Trying to lose body fat without these calculations would be like trying to reach a destination without a road map. Arneson successfully integrates the best of Willet, Oz and Rozien by simplifying the role of the food pyramid, the glycemic index and the necessity of cultivating a healthy digestive system in mapping weight loss and reducing the metabolic rise factors. Reading this book is a lot like having a best friend who just happens to be a licensed nutritionist.
I would like to thank you so much for your help and support and dedication that you all offer to patients. I can't express my satisfaction because I see through you all and that speaks for itself. Thank you for opening your heart and desire to help those in need. May God keep on blessing your work and business and be all together to make a difference to those people who want to make a difference in their inner body and soul. Keep up the good work! I am happy that I met all of you guys. Thank so much.
I wanted to write and thank you for greatly improving my quality of life. I was a patient of yours a year ago- I came to you, desperate, with a bad gut, low energy, etc. etc. I want you to know that my husband and I recently returned from 12 days in France, and it was the first trip I've ever taken where I wasn't sick and desperately searching for a bathroom! I felt healthy and energized the whole time, and managed to stick to a largely balanced, wheat-free diet (in the land of croissants!) I don't drink anymore and feel better for it. So, although you kinda drove me crazy last summer with filling out all those menus, I wanted to let you know that what you taught me really has made a difference in my life.
Eight years ago I went to see Ms. Deborah Arneson. As a result of my grief over the death of my mother, I had developed some kind of skin problem and was suffering from thyroid disorder. I was also deeply depressed and unable to eat. Deborah took me under her wing...and put me through a rigorous natural nutrition program. My condition improved greatly. I gained more energy. My skin and thyroid problems disappeared. I have been under her care for the last eight years and am proud to say that I have never needed any hospitalization or the care of doctors except for the routine yearly blood tests. The benefits I have gained from this expert in natural treatments are numerous and varied. I have never been disappointed in her practice and would recommend her to anyone. She is my doctor and I have full faith in her abilities and expertise.
As many of you know, Rob and I sought the help of a nutritionist, Deborah Arneson, during his battle with cancer. While ultimately, there was nothing that anyone could do in the final result, I do believe that the diet from his nutritionist helped him tremendously to regain his strength after his treatment at IU and thereafter, improved his quality of life and helped him to battle for as long as he did. I have learned a tremendous amount from Deborah and continue to follow much of what I have learned from her.
I wanted to thank you for everything so far. I have already learned so much from you; you have changed the way I think about food (and cosmetics and contraception...) xoxo P.S. I have started my adrenals and will check in with you in a couple of weeks, but in the meantime I had to tell you that your counseling has been a true Godsend.
You are blessed with a very special gift to help others with your knowledge & compassion. Thank you for sharing your gifts with JoAnn, Andy, Renora and Ure.
Plan It
Lean
Throw Your Health a Lifeline!
For decades the American public has been inundated in conflicting information in regards to "what is good for us" and what is not...... layered again and again with mixed messages that are at odds with solid common sense!
Our goal at Plan-it Lean is to clear the confusion. To give every person that walks on this planet affordable access to clean, unfettered information. This is key! Tailored just for you Food Maps, EXPAND YOUR NUTRITION IQ® notifications & our easy breezy recipes will help you create savvy decisions about the future of your health! Knowledge breeds empowerment which directs one's ability to create positive change.
Clarity, boundless energy, plus looking and feeling great is the bonus! Our wish for you at Plan It Lean? All the blessings good health can bring to your life!
Helping other humans to find their unique personal path
towards a glorious, positive, and healthy life!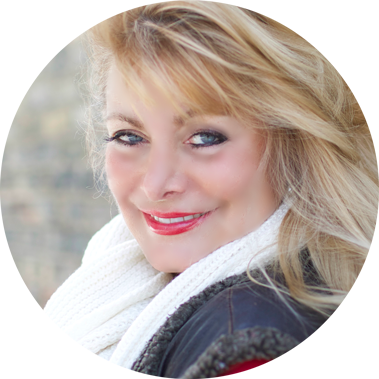 Deborah Arneson, Founder
MS, BS Licensed Nutritionist, Founder
Veteran and Licensed Clinical Nutritionist Deborah Arneson is the brainchild behind the Plan-it Lean App. With 30 years plus in the field of clinical nutrition she brings to the table a robust repertoire of experience. As a health editor for Today's Chicago Woman, producer of numerous radio and cable TV shows as well as national health educator for The Jag Group International her focus was educating pharmacists & physicians. Her first passion is "EXPANDING others NUTRITION INTELLIGENCE"!
The creator of Plan-it Lean holds a B.S. in Biochemistry & Food Science, along with a Masters in Psychology. A renowned speaker/lecturer she has a life long history hosting Health & Wellness Seminars. Corporations include Blue/Cross Blue Shield of Il., Cook County/ Provident Hospitals, Farley Industries, & State Farm. Her current goal? Teaching thousands of confused souls how to reverse diabetic trends, blast fat fast while sidestepping a life filled with drug & medications. End game? For YOU to recapture a vibrant & sweetly blessed existence.
Author of The Heart Smart Kids, along with Fries, Thighs, and Lies (A Girlfriends Guide to Getting the "skinny" on Fat)....have helped thousands find their personal path to a sensible healthier life. Deborah brings over 30 years of extensive nutrition education delivered in an "educating" format. From personal clients to corporate America Deborah engages her audience by blending humor, common sense and the science of nutrition in a digestible, easy to embrace casual approach that engages each and every person as well as addressing their particular needs.
Deborah's extensive knowledge base incorporates the study of Ayurvedic medicine, gut restoration, blasting fat fast!, natural approaches to achieving stellar energy, reducing stress/hormone balancing plus sensible steps to enhanced detoxification. The foundation of her success and the impetus of her brain child, the Plan-it Lean App, embraces Essential Fatty Acid Therapy..renowned to be the key ingredient in Ayurvedic healing which enhances energy, longevity, and the creation of healthier younger cells!
To quote Deborah: "Everyone's goal in this crazy fast paced life is to live a more balanced full life, & enjoy the many small blessings that come our way! The Plan-it Lean App will show everyone HOW to create awesome energy, reverse high blood sugar, increase focus & productivity, as well as experience a positive mindset every single day!"
Sign Up Today!
Buy the Book!